Credit Assessment techniques
2019-11-06T08:00:00-05:00
2019-11-07T16:30:00-05:00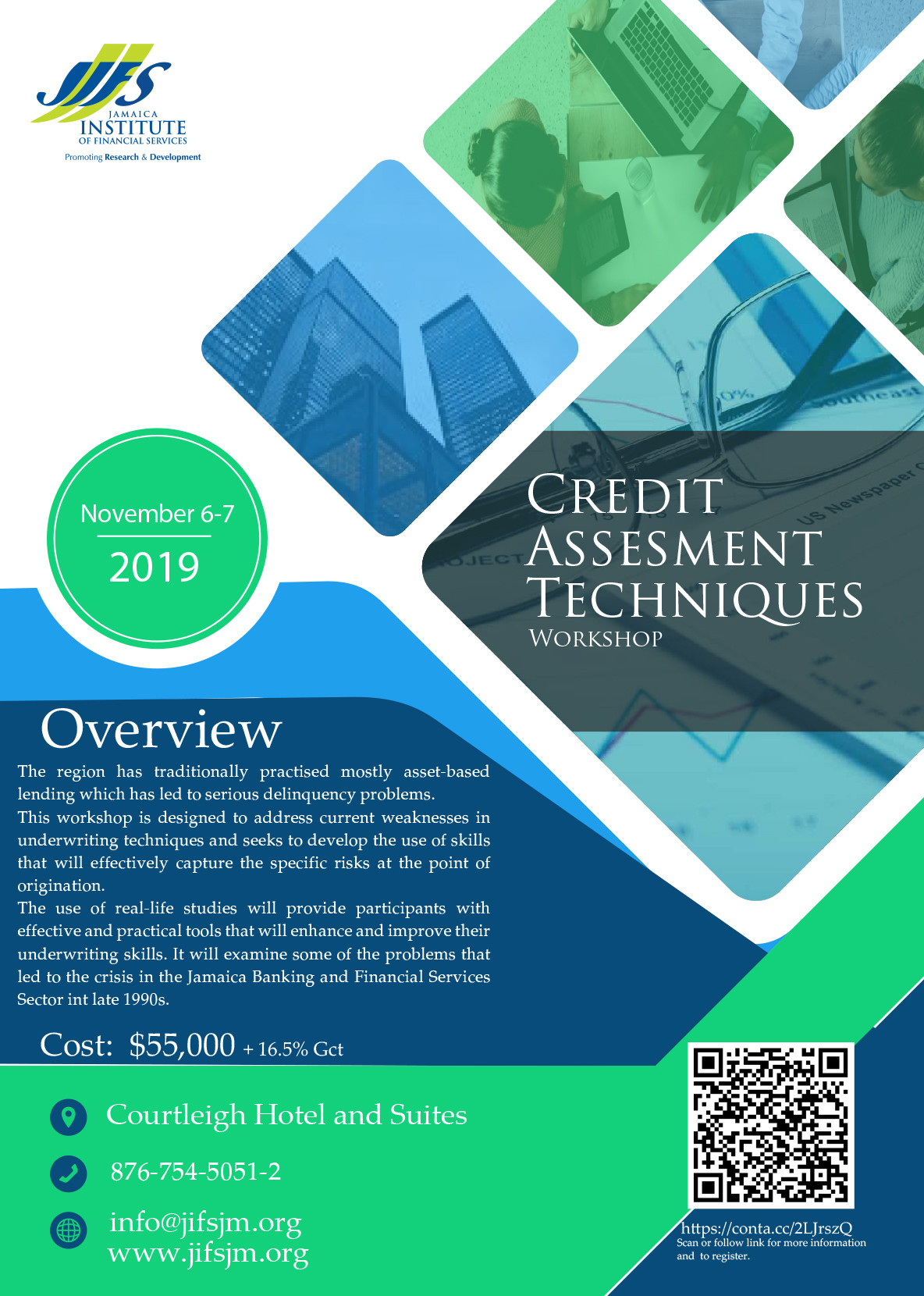 The Credit Assessment Techniques workshop is designed to address weaknesses in underwriting techniques and develop skills that will effectively capture the specific risks at the point of origination, using real life case studies.
Facilitator, Dunstan Morgan, is a former banker with over thirty years experience in retail, corporate and merchant banking.  Dunstan is also an Associate of the Chartered Institute of Bankers, London (ACIB).